How Do We Package Our Solid Surface Furniture
Time:2018-02-04
Views:687
The safety shipping is very important. Regarding this problem, we have design the following package
ways for our client.
Stept1:Wood Box
The ouside we will use 12mm plywood case.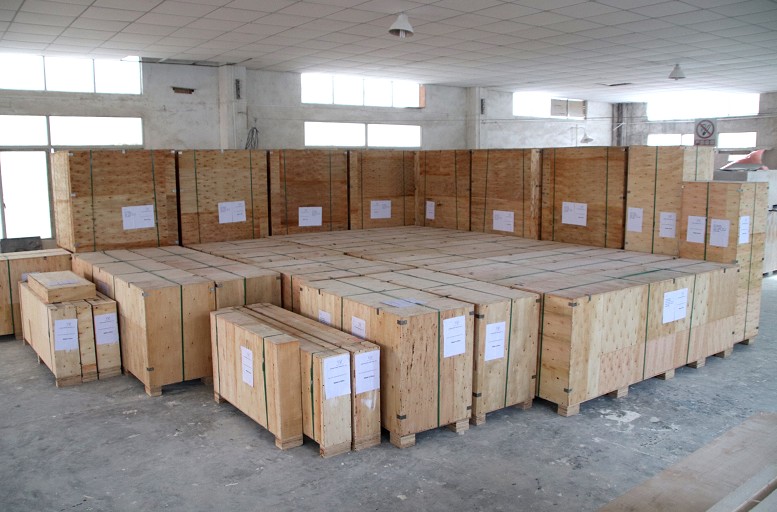 Stept2:Cover Pet film, all of the surface we will cover the pet film.
It will protect the table surface from dust and scratch.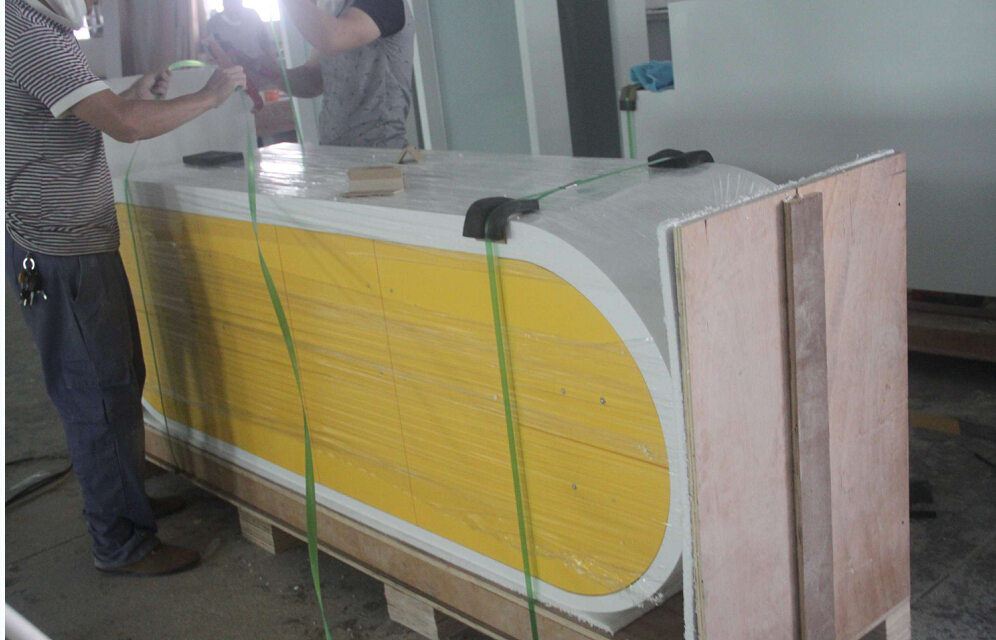 Stept3:Inside protection, inside the box,we will insert the honeycomb paperboard to
increase buffer protection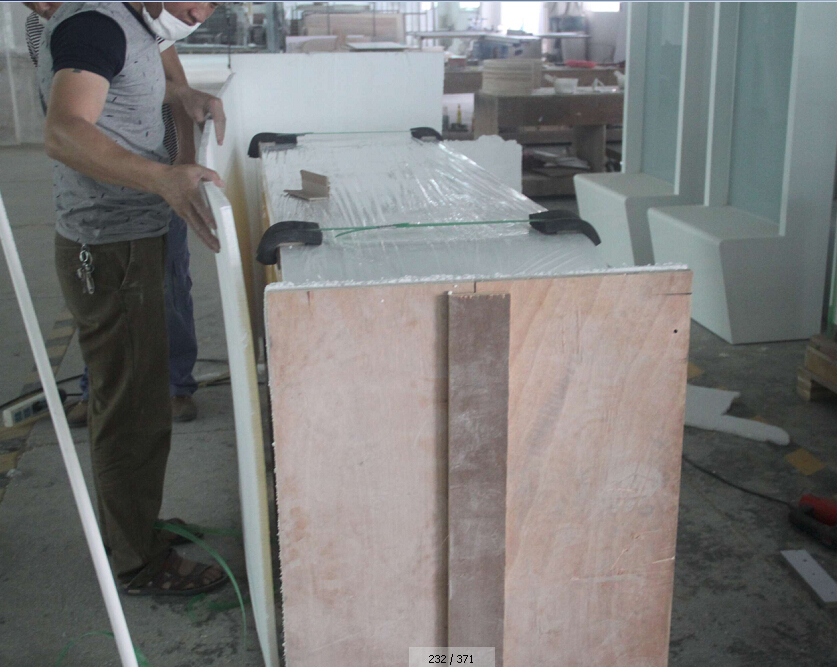 Stept4:Outside wood box,then we finish the outside plywood box.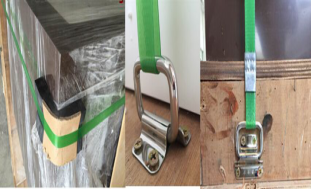 Stept5:Triangle let from turn over
We should put the conferen table stand, then the table top will be proken by pressure of other
products.By this way, the 2 leg on each side will protect them from turn over.
Stept6:Steel belt protection.
At the last step we will also add a steel belt to protect it again.